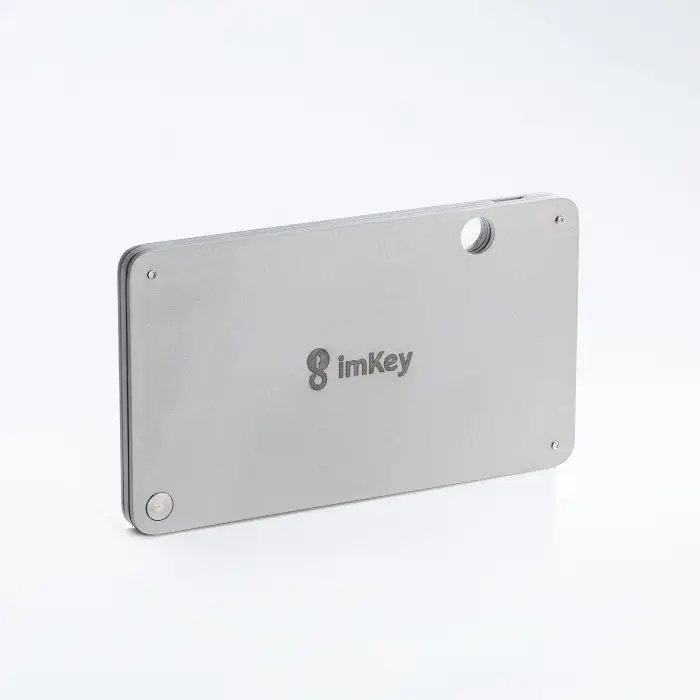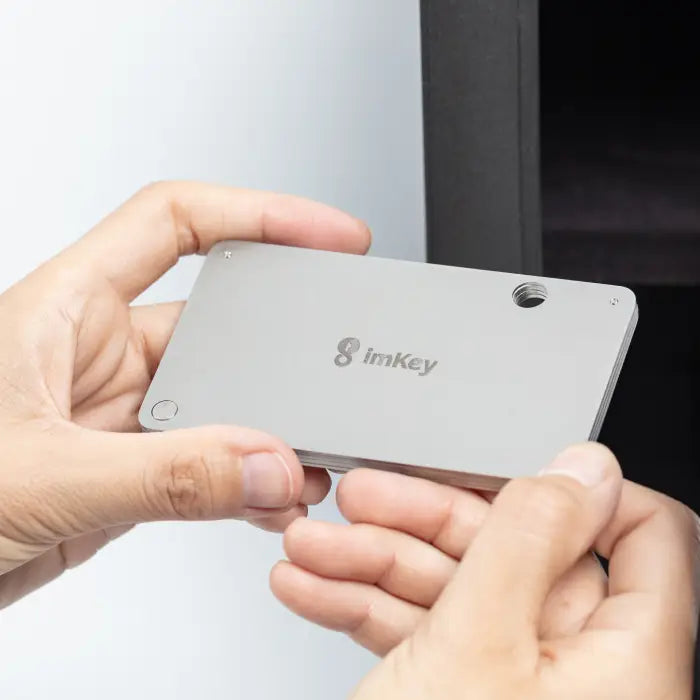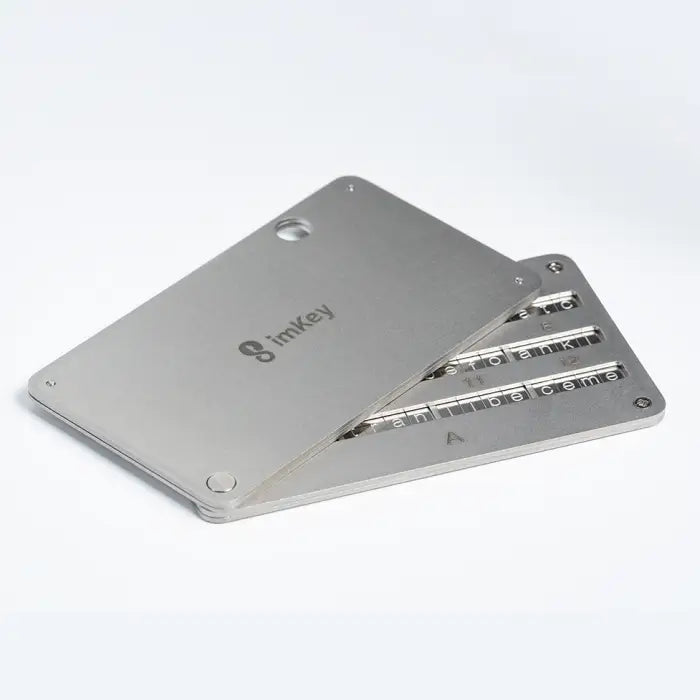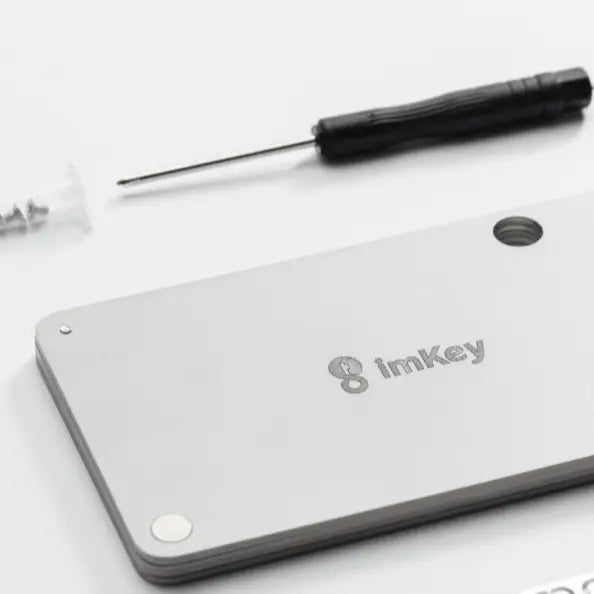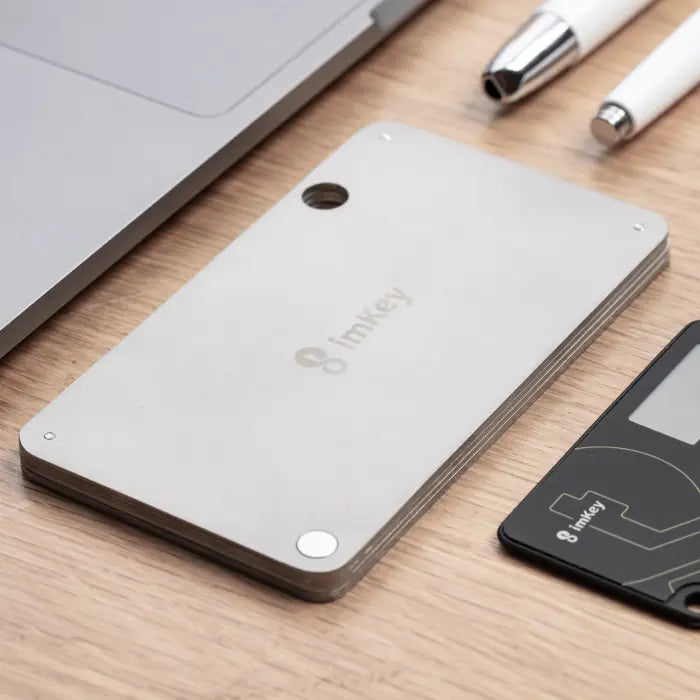 imKey 密盒 S1
請注意:針對全球投遞,可能會有關稅或其他稅費產生,請聯絡當地海關以取得更多詳細資訊。助記詞盡在掌握,遠離一切潛在風險
防火
房屋火災的平均溫度為 1500°F/815°C,而 imKey 密盒 S1的熔點為 2548°F/1398°C,保護你的助記詞免受房屋火災。
防水、耐腐蝕
通體由 304 級不銹鋼製成,防水,可抵抗各種類型的腐蝕。
防衝擊性
字母蓋板與盒體間透過 6 個螺栓緊固,A/B 盒體透過2組卡扣形成整體,有效避免劇烈衝擊時發生字母塊移位。
可加鎖防窺
支援額外配鎖,有效防窺。
易於使用,易於恢復
A/B 雙面支援 12、18 和 24 個助記詞備份
依 BIP39 協議規定,只需備份前 4 個字母即可確認唯一助記詞。
Shipping
We deliver your parcel within 2-3 working days. As soon as your package has left our warehouse, you will receive a confirmation by email. This confirmation contains a tracking number that you can use to find out where your package is.
Returns
We offer free returns within 30 days. All you have to do is fill out the return slip that you received in your package and stick the prepaid label on the package.
Please note that it can take 2 weeks for us to process your return. We will do our best to complete this process as soon as possible.
All questions about your order, return, delivery and product inquiries must be sent to our customer service team by e-mail.
Our team is available from Monday to Friday to answer your questions.
Your payment information is processed securely. We do not store credit card details nor have access to your credit card information.
We accept payments with :
Credit cards and crypto currencies.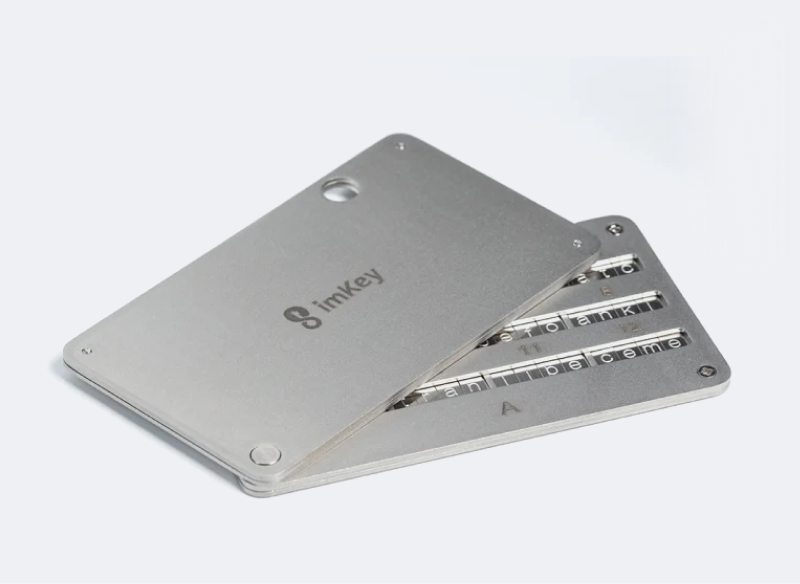 imKey HeirSBOX S1
Keep mnemonic words in your hands and away from risks.

Waterproof
& Corrosion Resistant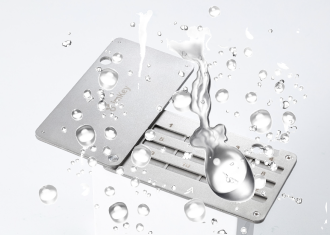 Waterproof and Corrosion Resistant
ImKey heirbox is made of 304 stainless steel, fully waterproof and resistant to various types of corrosion.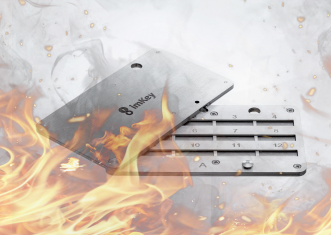 Fireproof
The average temperature of house fire is 1500°F / 815°C, while imKey HeirSBOX S1 melting point is 2548°F / 1398°C.
ImKey heirbox can definitely protect your seed against relentless house fire.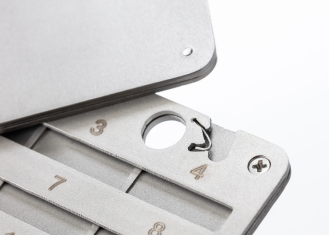 Impact Resistant
The letter cover plate and the box body are fastened by 6 bolts, and the A/B box body is formed as a whole by two sets of buckles, which effectively avoids the displacement of the letter
block during severe impact.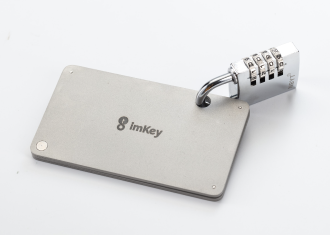 Lockable
Support additional lock, effectively prevent privacy.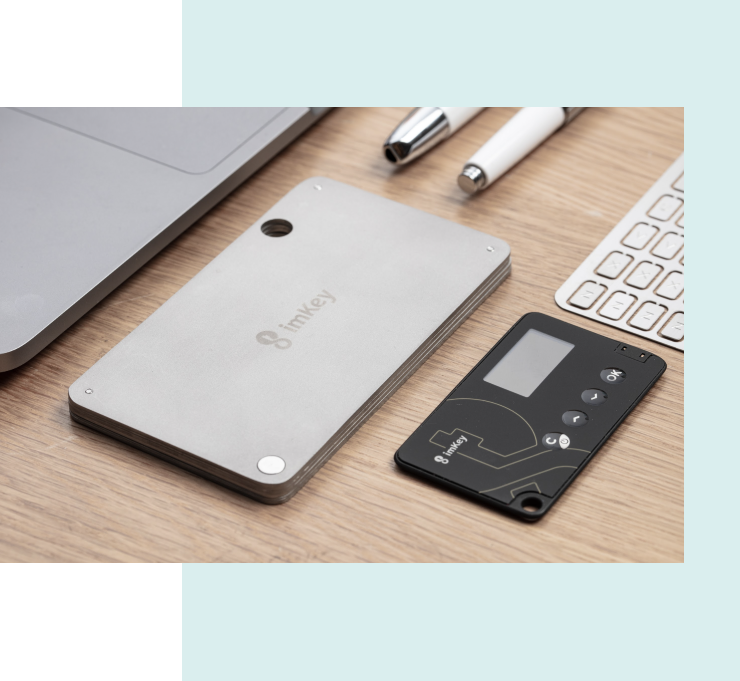 Easy to use, easy to recover.
A/B double-sided storage supports 12, 18, and 24-word
recovery mnemonic phrase.

According to the BIP39 protocol, the first 4 letters are unique to each mnemonic phrase. Thus backing up the first 4 letters is sufficient.
Completely upgrade, reassuring choice
HeirBOX S1 x 1
Screwdriver x 1
Metal letters plates x 3
Screws x 6
irreversible seals x 2
Guide x 1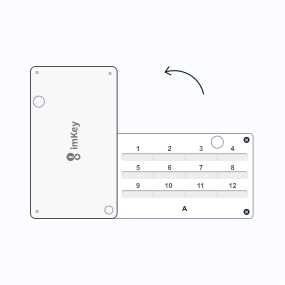 Step 1
Rotate counter-clockwise to open HeirSBOX S1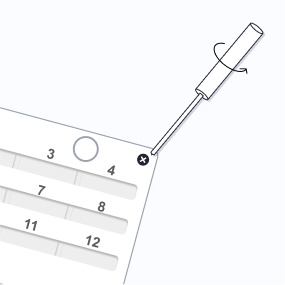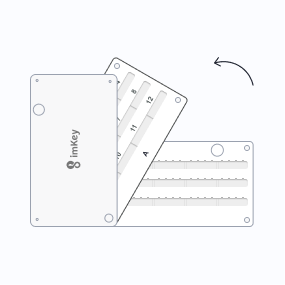 Step 4
Place characters onto HeirBOX S1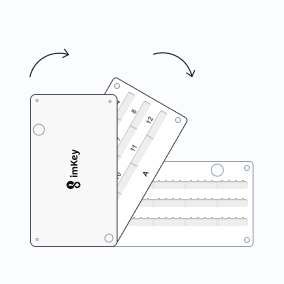 Step 5
Close and screw the panels together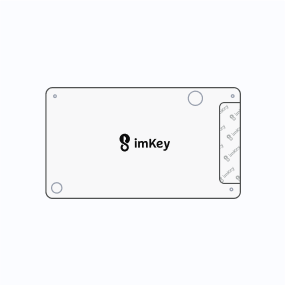 Step 6
Use a lock or irreversible seal to seal HeirBOX S1
Size: 105mm x 60mm x 6mm
Weight: 210g
Packaging material : EVA

Composition:
304 stainless steel case and character block
Number of characters:
252 blocks with English characters on both sides, adds to 504 characters in total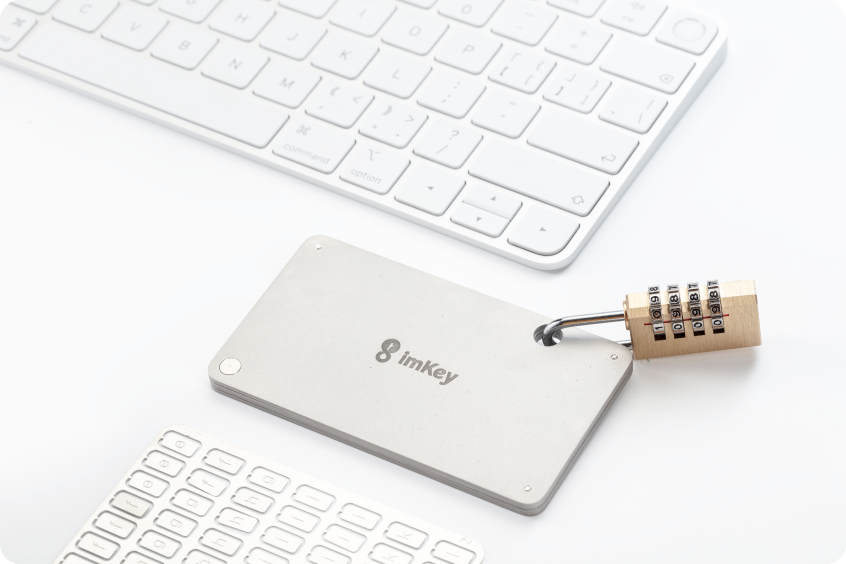 What are you still waiting for?
Get your HeirBOX S1 for safety upgrade!