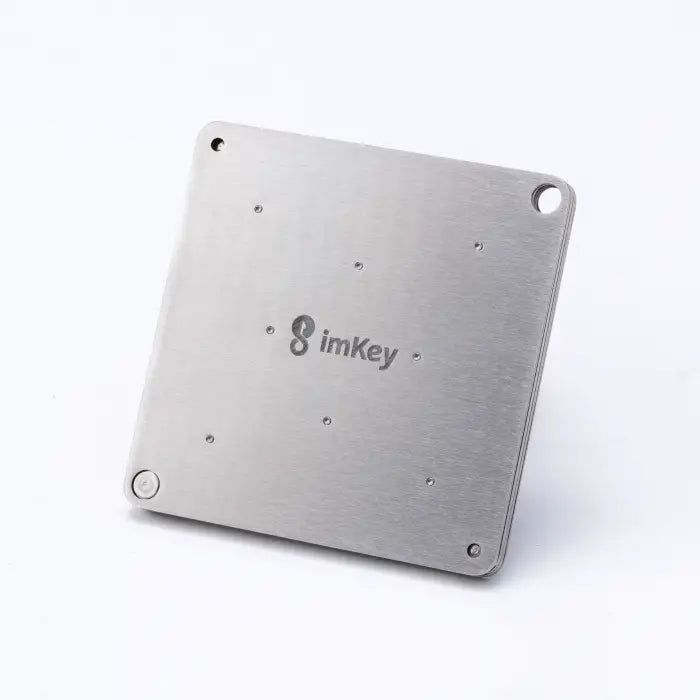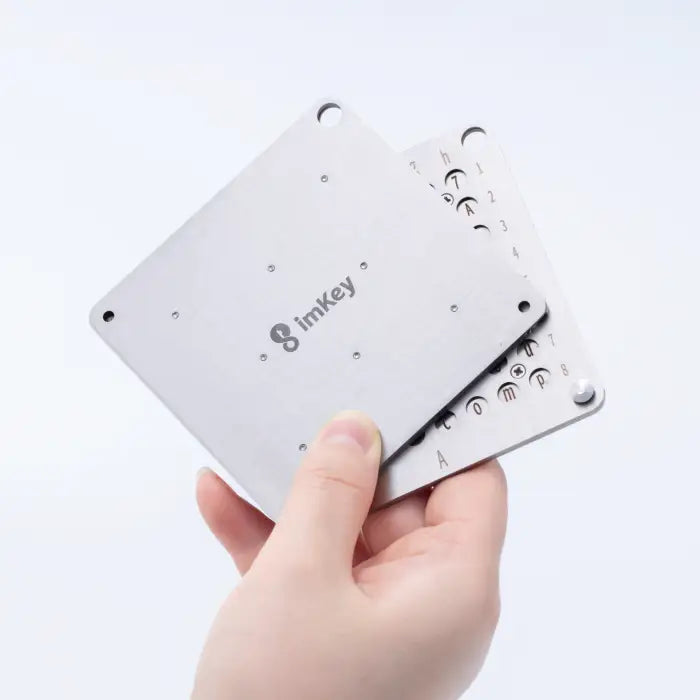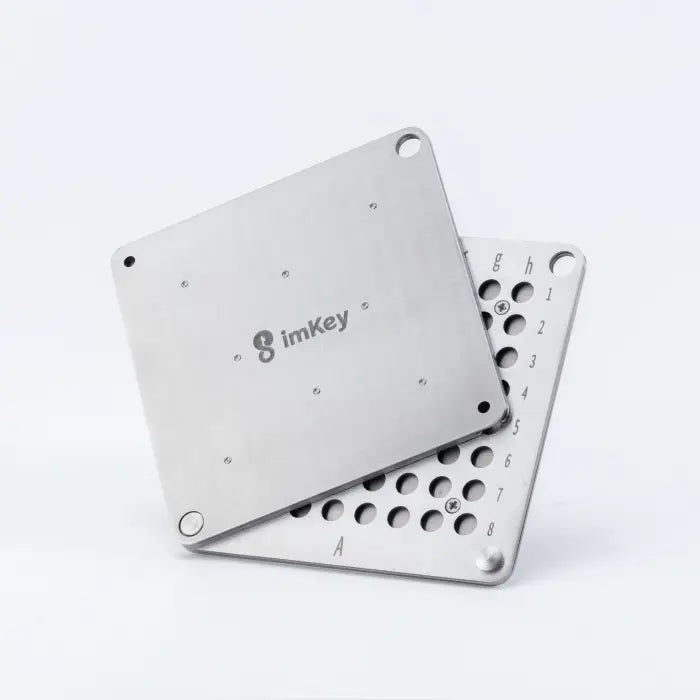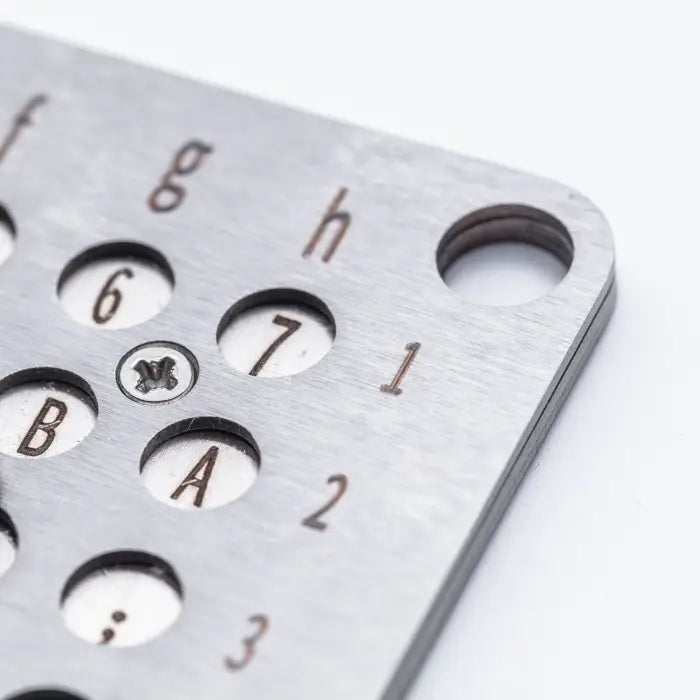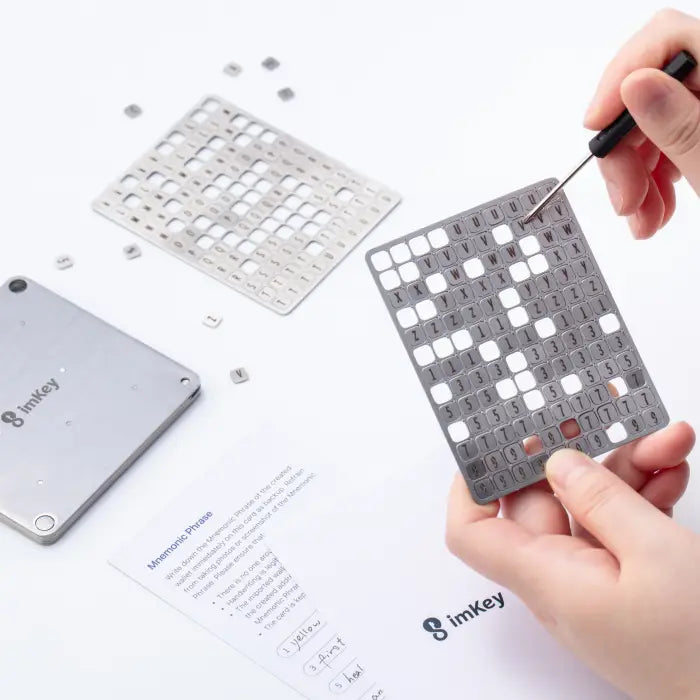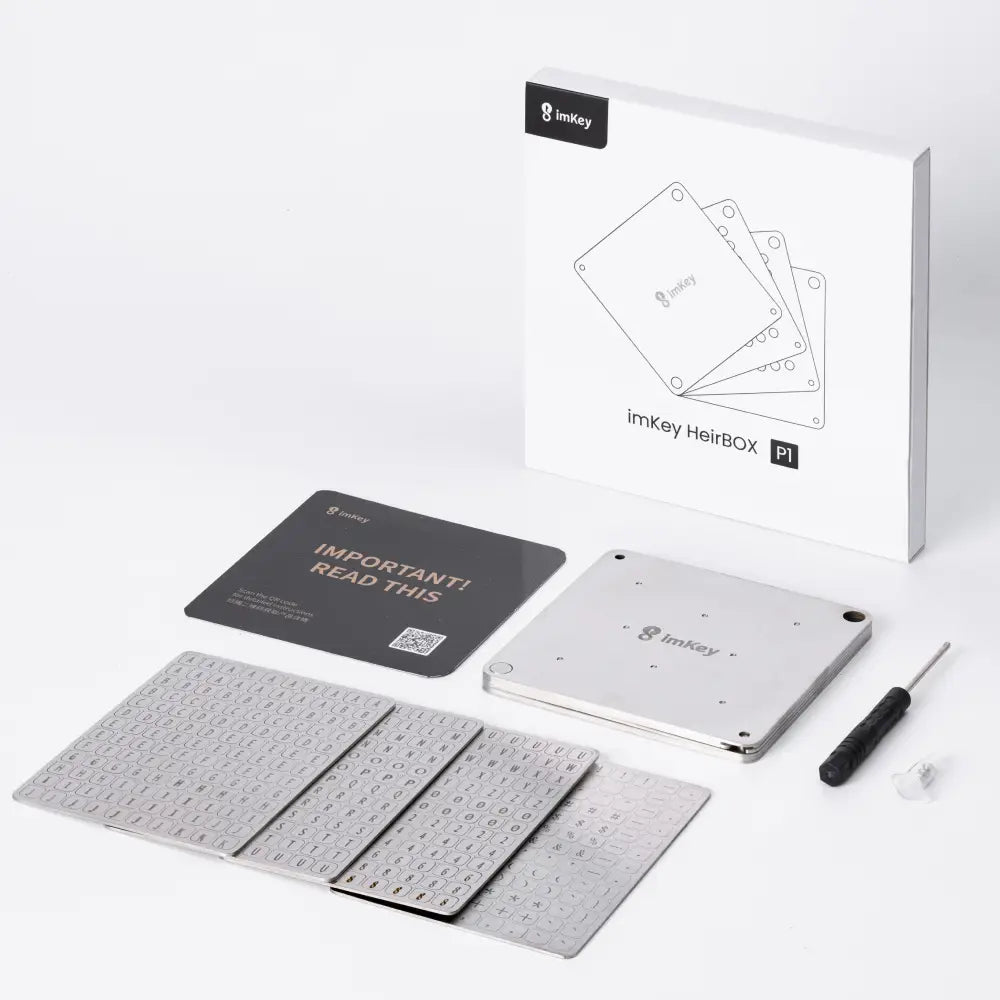 imKey 密盒 P1
請注意:針對全球投遞,可能會有關稅或其他稅費產生,請聯絡當地海關以取得更多詳細資訊。

終極保護

支援 12-24 位元的助記詞離線存儲

密盒 P1 支援遵循 BIP39 協議的 12-24 位的助記詞存放。 BIP39 是區塊鏈開發者為了方便用戶保存金鑰而提出的協議,大多數主流錢包都遵循 BIP39 協議產生助記詞。

所有單字均來自 BIP39 單字表,2048 個常用英文單字的特定清單。 每個單字的前 4 個字母都不同(包括只有 3 個字母的單字),這意味著你只使用單字的前 4 個字母就可以獲得完整的助記詞。

透過離線存儲,密盒 P1 徹底消除了攻擊者透過網路竊取金鑰的可能性,讓你的資產遠離駭客攻擊。

滿足保存私鑰或密碼的需求

密盒 P1 的字元區塊集包含字母區塊(大小寫 A-Z)、數字區塊(0-9)和 ASCII 字元區塊。 因此,除了儲存你的助記詞,密盒 P1 還可以儲存你的私鑰和自訂高強度密碼。

防火

是普通住宅的兩倍耐火等級

防水防腐

304 級不銹鋼材質,防水防腐

防震

8 顆螺絲加固

相容性

支援 12 - 24 位助記詞存放

防止網路攻擊

徹底杜絕攻擊者透過網路竊取金鑰的可能性

避免遺失

避免像一張紙一樣不小心丟掉
Shipping
We deliver your parcel within 2-3 working days. As soon as your package has left our warehouse, you will receive a confirmation by email. This confirmation contains a tracking number that you can use to find out where your package is.
Returns
We offer free returns within 30 days. All you have to do is fill out the return slip that you received in your package and stick the prepaid label on the package.
Please note that it can take 2 weeks for us to process your return. We will do our best to complete this process as soon as possible.
All questions about your order, return, delivery and product inquiries must be sent to our customer service team by e-mail.
Our team is available from Monday to Friday to answer your questions.
Your payment information is processed securely. We do not store credit card details nor have access to your credit card information.
We accept payments with :
Credit cards and crypto currencies.
12-24 Word Seed (Mnemonic) Offline Storage Supported
Secret Box Pro supports 12-24 word seed (mnemonic) following BIP39 protocol. BIP39 is a protocol proposed by blockchain developers for the convenience of users to keep their secret keys. Majority of the mainstream wallets follow the BIP39 protocol to generate mnemonics.

All the words come from the BIP39 word list, a specific list of 2048 common English words.The first 4 letters of each word are different(including the words that only have 3 letters), which means that you can get the full word of the mnemonic using only the first 4 letters.

By offline storage, Secret Box Pro completely eliminates the possibility of attackers stealing secret keys through the network and keeps your assets away from hacker attacks.

Meeting the Needs of Keeping Private Keys or Passwords
The character block set of Secret Box Pro contains alphabet blocks (uppercase/lowercase AZ), number blocks(0-9) and ASCII character blocks. Therefore, in addition to storing your mnemonics, Secret Box Pro can also store your private keys and customized high-strength passwords.


Compatibility
Support 12, 18 and 24
BIP39 word seed(mnemonic)
Avoid Loss
Avoid accidentally throwing away like a piece of paper


Fireproof
Twice of
fire-resistance rating of
ordinary residential buildings

Waterproof & Anti-corrosion
304 stainless steel, waterproof and anti-corrosion


Anti-cyber-attack
Completely eliminates
the possibility of attackers
stealing secret keys through the network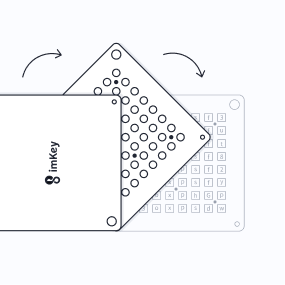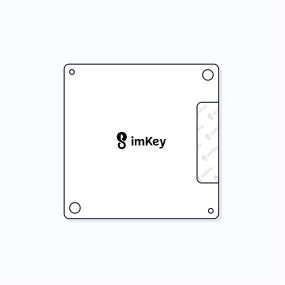 Step 6
Use Lock or Irreversible Seal
Best Practice of Sensitive Information Backup
We are waiting for more best practices from our users, let us know via support@token.im
and get a chance to win rewards.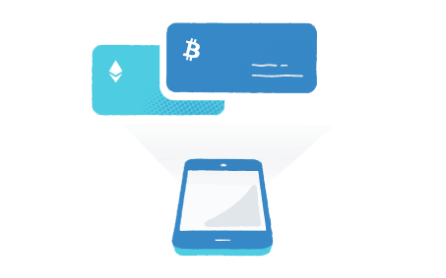 Mnemonic
Support the backup and encryption of mnemonics(12-24 words).At the same time, in order to better identify the wallet, Secret Box Pro supports the backup of the wallet address and binding code. Double encryption supported.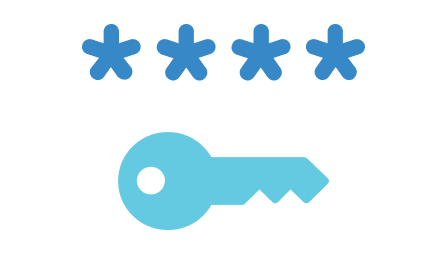 Private Key
Support the backup of a 64-character private key and its double encryption.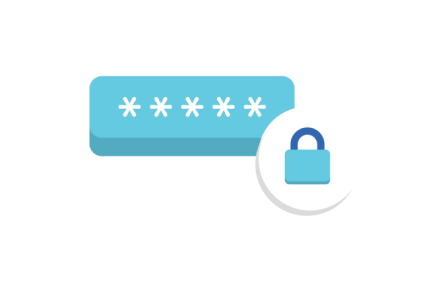 Password
The character block set contains alphabet blocks(uppercase/lowercase AZ), number blocks(0-9) and ASCII character blocks. Supports the storage of passwords generated by 1password, Google Password Manager, etc.
Secret Key Backup Comparison
| | HeirBOX P1 | HeirBOX S1 | Stamping | Sculpture | Paper |
| --- | --- | --- | --- | --- | --- |
| Setup Time | Fast | Fast | Slow | Slow | Fast |
| Reusability / Correction | | | | | |
| Encryption | | | | | |
| Random ASCII String | | | | | |
| Waterproof | | | | | |
| Fireproof | | | | | |
| Anti-corrosion | | | | | |
| Anti-peeping | | | | | |
Size: 86mm x 86mm x 6mm
Weight: 260g
Packaging material : EVA

Composition:
304 stainless steel case and character block

Number of characters:
520 character blocks (including 1040 English characters)