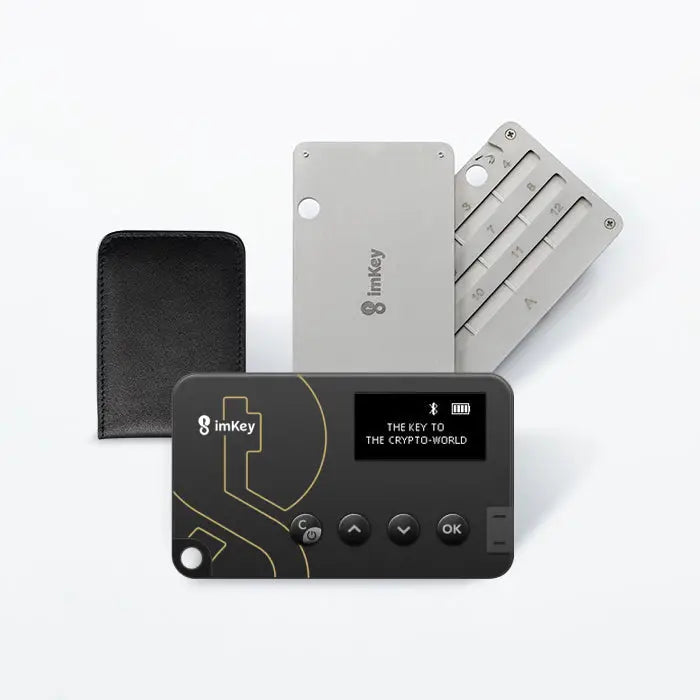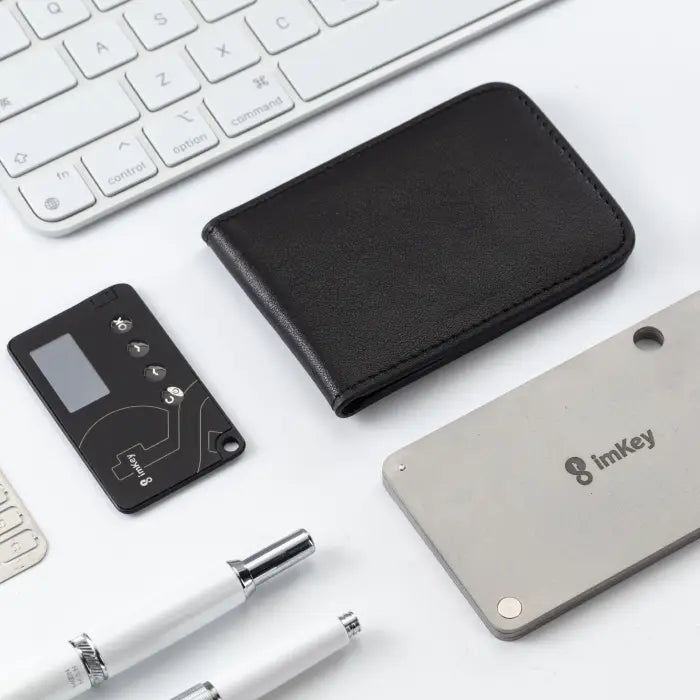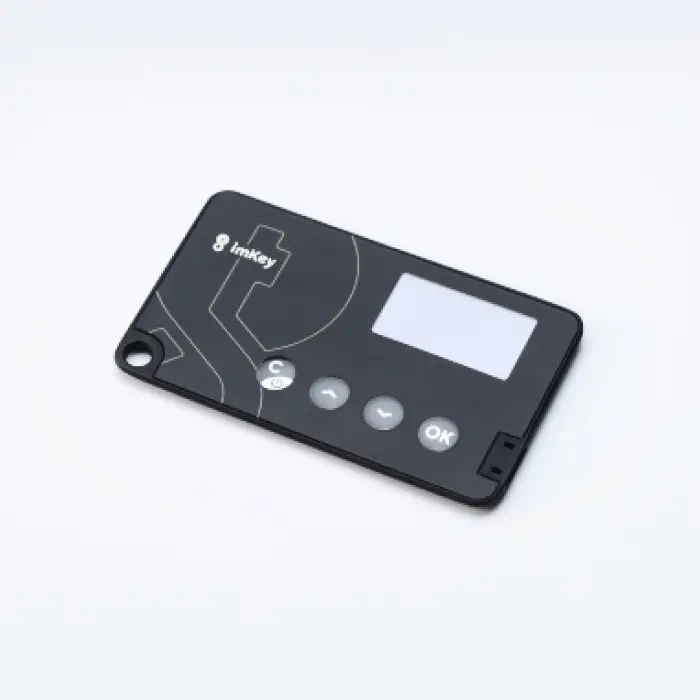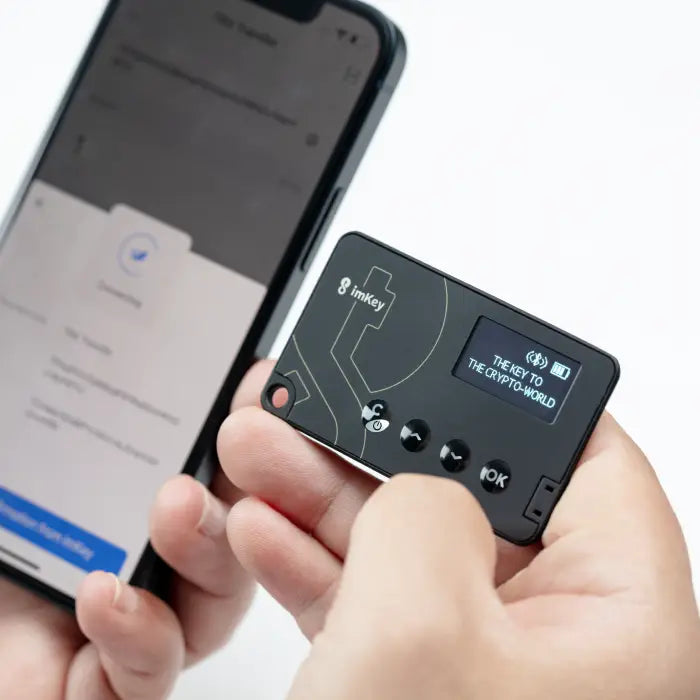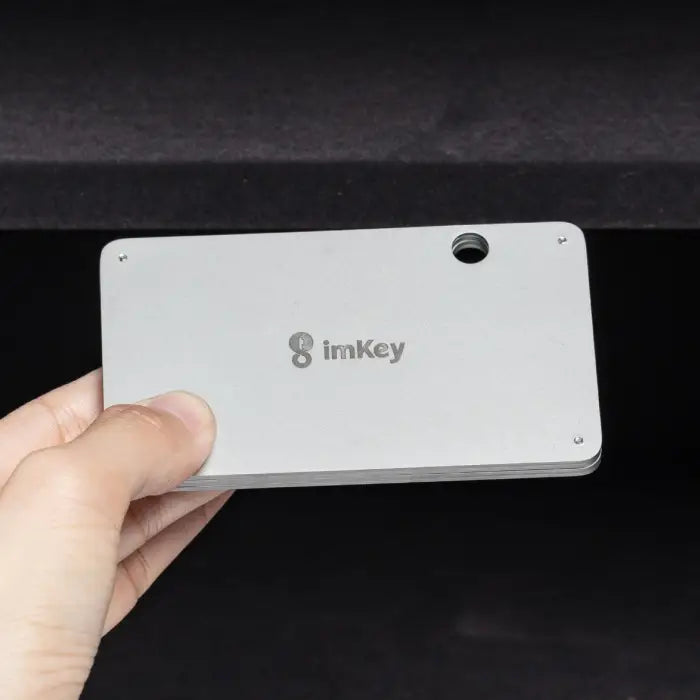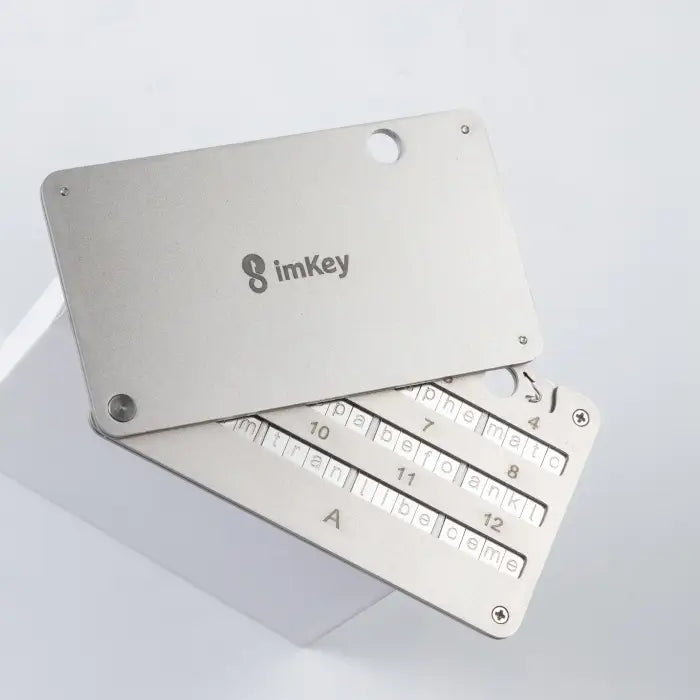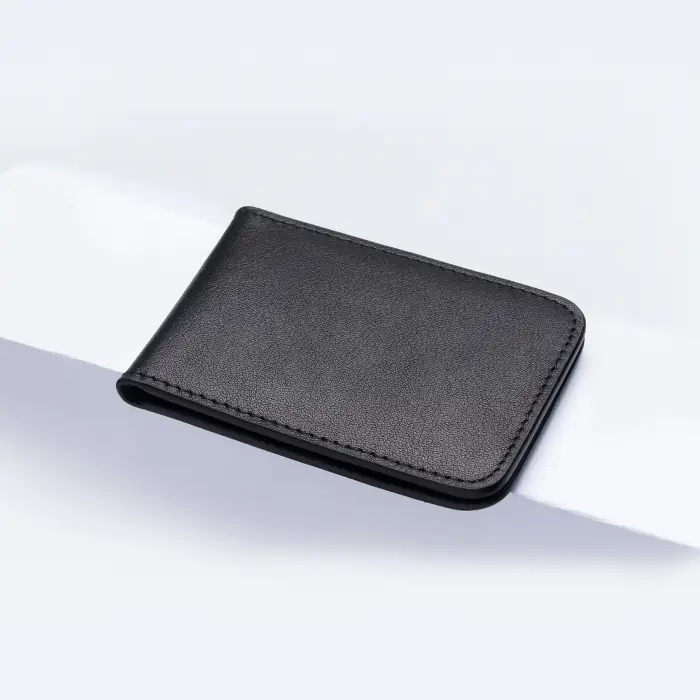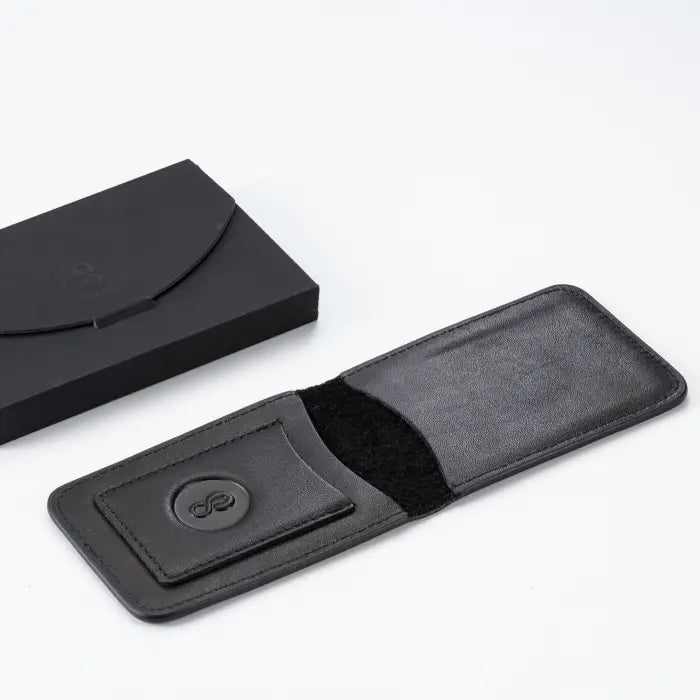 imKey Family Pack
[ imKey Family Pack ] The imKey family pack included one imKey Pro hardware wallet, one HeirBOX S1 seed phrase storage and one leather card case for holding imKey Pro hardware wallet and your credit (debit) cards.

[ + imKey Pro Hardware Wallet: CC EAL 6+ Secure Level Chip, Offline Operates ] imKey Pro hardware wallet with infineon CC EAL 6+ Chip provides the highest security for storing your crypto assets. Moreover, the imKey Pro generates private key offline which decreases the risk of cyber hackers stealing your crypto assets.

[ imKey Pro Supports Assets: Cryptocurrency, EVM, Layer2, NFT and Eth2 Stacking (Coming Soon) ] Store assets on 11 public chains, including BTC, ETH, LTC, EOS, ATOM, FIL, TRX, BCH, CKB, etc. All EVM chains are accessible by customizing RPCs so you can easily switch among different chains. imKey Pro is also a L2 friendly wallet by supporting ZK Rollup and Optimism Roll up, so users can easily access zkSync and Arbitrum to explore the L2 ecosystem.

[ + imKey HeirBOX S1 Seed Phrase Storage: Indestructible ] HeirBOX S1 seed phrase storage is made of fireproof, waterproof and anti-corrosion stainless steel which perfectly store seed phrase in the long term. Your recovery phrases will not be damaged by any accident.

[ The imKey HeirBOX S1 Supports Wallets: All BIP39 Software wallet and Hardware wallet supported ] Support 12/ 18 / 24 recovery seeds. Software wallet: MetaMask, Coinbase, Trust, imToKen, etc. Hardware wallet: Ledger, Trezor, Exodus, Electrum, Mycelium, Keepkey, Ngrave, etc, BIP 39 cryptocurrency wallet.

[ + imKey Leather Case: imKey Pro, Credit and Debit Cards Supported ] The leather card case is made of high quality leather which designed for holding imKey Pro hardware wallet, also, you can put the credit (debit) card in, as a card holder, go everywhere with imKey.

[ Perfect Gift for Crypto Owners ] The imKey Family Pack: imKey Pro hardware wallet with CC EAL 6+ Chip, indestructible HeirBOX S1 seed phrase storage and leather case set which perfectly protects crypto assets and seed phrases. Recommended for Crypto owners and any Crypto Enthusiast.
Shipping
We deliver your parcel within 2-3 working days. As soon as your package has left our warehouse, you will receive a confirmation by email. This confirmation contains a tracking number that you can use to find out where your package is.
Returns
We offer free returns within 30 days. All you have to do is fill out the return slip that you received in your package and stick the prepaid label on the package.
Please note that it can take 2 weeks for us to process your return. We will do our best to complete this process as soon as possible.
All questions about your order, return, delivery and product inquiries must be sent to our customer service team by e-mail.
Our team is available from Monday to Friday to answer your questions.
Your payment information is processed securely. We do not store credit card details nor have access to your credit card information.
We accept payments with :
Credit cards and crypto currencies.
Recommended Pack
Budget-Friendly Choice, Meets All Your Needs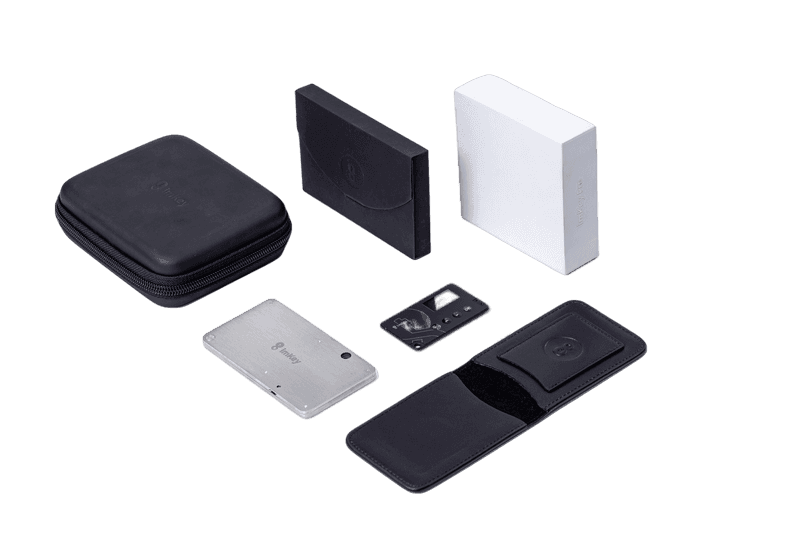 imKey Pro Hardware Wallet


imkey is a decentralized hardware wallet, and even if imkey ceases operations, you can recover the imKey wallet by Mnemonic Phrase in any decentralized wallet that supports the BIP's 9 standard.Caution: Do not import the imkey hardware wallet's Mnemonic Phrase into the software wallet in non-emergency situations.
imkey wallet uses a PIN protection mechanism; if someone enters the wrong PIN five times in a row, imkey will be reset, and all sensitive information in the wallet will be emptied (your encrypted assets are not affected), thus securing the wallet.After a hardware wallet is lost or stolen, we recommend that you purchase a new hardware wallet as soon as possible to regain control of your digital assets through your mnemonic phrase.
If uncertainty, such as an imkey being lost or damaged, occurs, assets can be recovered in any of the following ways.1. re-purchasing an imkey, importing a previously backed up helper at imkey, and restoring the wallet to retrieve the assets.2. import the Mnemonic Phrase into imToken or other wallets that support the BIP39 protocol, and restore the wallet to recover the assets.P.S. If you don't know BIP39, then just download imToken.
Since hardware wallet is a special security product, in order to guarantee quality service and reduce supply chain security risks, we support unopened returns within 7 days and new exchanges within one year for non-human-caused quality problems, but cannot provide any repair services.