imkey is a decentralized hardware wallet, and even if imkey ceases operations, you can recover the imKey wallet by Mnemonic Phrase in any decentralized wallet that supports the BIP's 9 standard.Caution: Do not import the imkey hardware wallet's Mnemonic Phrase into the software wallet in non-emergency situations.
imkey wallet uses a PIN protection mechanism; if someone enters the wrong PIN five times in a row, imkey will be reset, and all sensitive information in the wallet will be emptied (your encrypted assets are not affected), thus securing the wallet.After a hardware wallet is lost or stolen, we recommend that you purchase a new hardware wallet as soon as possible to regain control of your digital assets through your mnemonic phrase.
If uncertainty, such as an imkey being lost or damaged, occurs, assets can be recovered in any of the following ways.1. re-purchasing an imkey, importing a previously backed up helper at imkey, and restoring the wallet to retrieve the assets.2. import the Mnemonic Phrase into imToken or other wallets that support the BIP39 protocol, and restore the wallet to recover the assets.P.S. If you don't know BIP39, then just download imToken.
Since hardware wallet is a special security product, in order to guarantee quality service and reduce supply chain security risks, we support unopened returns within 7 days and new exchanges within one year for non-human-caused quality problems, but cannot provide any repair services.
Frequently
Asked Questions
Keep Choose A Category To Quickly
Find The Help You Need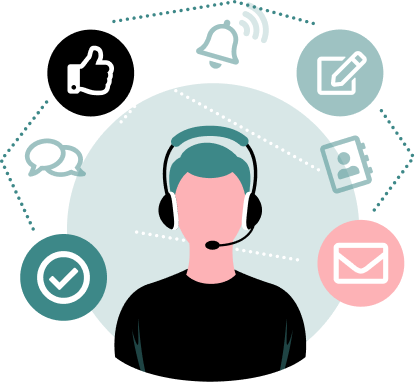 Hello
How We Can Help?
Join our Discord to contact us