The Best Hardware Wallet
Invested by imToken
SECURE AND EASY TO USE, SUPPORTS LAYER2
Support: Arbitrum, Optimism, zkSync

Military-grade CC EAL 6+
security chip



5 Years
Market Verification
Protect With Security Chip
At Anytime.
Infineon Security Chip At Anytime.
Choose infineon produced SLE 78CLUFX5000PH chip with CC EAL6
high EMVCo dual security certification, to ensure that really random,
to give users the highest level of security.
Understand imKey security mechanism
Multi-layer

Protection

Private Keys Generated
Offline

Transaction Confirmed
By Physical Button





What you see is
what you sign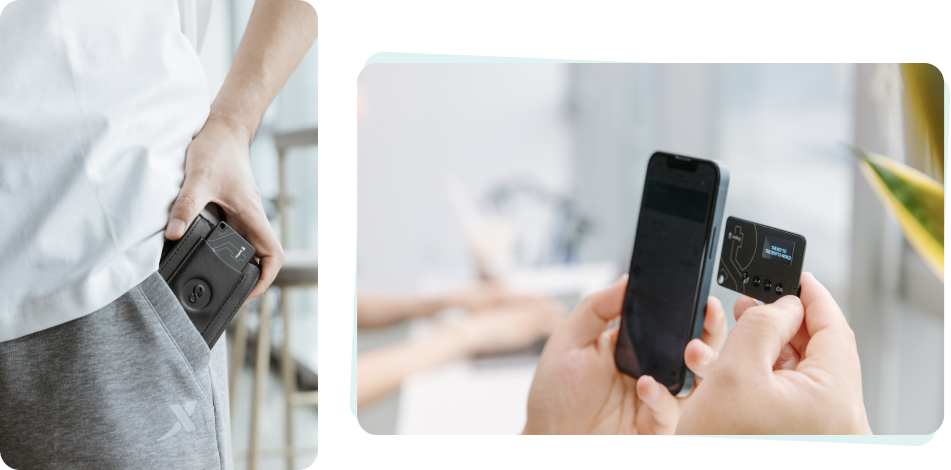 Manage The Crypto Assets Everywhere.
Mobile-friendly, super thin and portable,
simple and easy to use.
Easy to Use, Beyond Your Expectation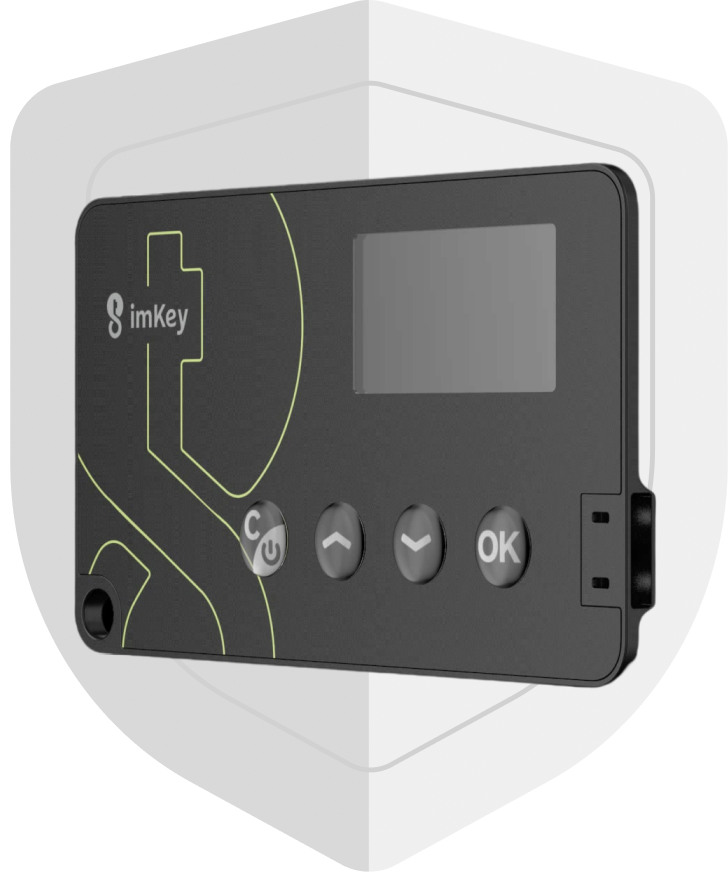 2.3mm Ultra-thin & light
Smaller than credit card
Only 8.1g Weight
Super easy to carry
Bluetooth Supported
Use it anywhere when you need
Deep compatible With imToken
Deep compatible With imToken
BIP 39 Protocol Supported
In common use with the popular wallets
Firmware Upgrade
Extend more cryptocurrencies and features
USB Connection Supported
Seamless use it cross-platform
Online Support Ready
One-year quality assurance service
Explore The

Digital Service

of imKey
Support Multiple Digital Assets
More tokens will be supported in the future
via firmware updates.

ETH

BTC
ATOM

EOS

TRX
CKB

BCH

LTC

KSM

DOT

FIL

USDT: TRC20 / ERC20 / Omni
Easily switch and access
EVM chains and Layer2

All EVM chains are accessible by customizing RPCs, so you can easily switch among different chains (BSC、Polygon、Avalanche、Fantom、Harmony etc.)

imKey is also a L2 friendly wallet by supporting ZK Rollup and Optimism Roll up, so users can easily access zkSync、Arbitrum and Optimism to explore the L2.
imKey Hardware Wallet Seamlessly Integrates With imToken Wallet
I've been using the imKey Pro hardware wallet for a few years. It's safe and easy to use, and I can switch between different networks such as Ethereum, Bitcoin, Arbitrum, and Optimism with just one click. If you have been using imToken for a long time too, I strongly recommend you to use it together with imKey Pro to experience a comfortable and silky smooth experience.
imKey is the hardware wallet I've been using. Its military-grade CC EAL 6+ chip ensure the security of my private keys. And imToken deeply integrates this professional wallet device which allows me to manage multi-chain assets conveniently and store the private key securely at the same time. Security of private keys is vital for digital assets, so I think the hardware wallet is a must-have product.
What Are You Waiting For?
Learn more from the unboxing video